Odoo ERP
Odoo is an all in one  suite of business management applications.
Focussed to grow your business. Here's How
What is Odoo ERP / OpenERP?
Odoo ERP or OpenERP is a suit of business applications, that seamlessly syncs with each other to provide you a complete business management application. Odoo takes a complete Modular Approach to deliver, so you get more than 3000 modules (each distinct from the other in functionality) to design your own business management tool.With possibility of addons for additional features and third party integration from within you definitely get the best of both worlds. This software supports Offline modes as well as Online modes and it gives immense security to your data in both the modes. A quickly set up and be ready to go system for you.
Cloud Based Solution
Being a Cloud based solution, access it anywhere around the globe with internet, works offline as well.
Browser Based

Works equally well on Desktops, Laptops, Touch Screens, Ipads and even Mobile devices with browsers .
Customizable
Odoo's apps are completely ope for customization and new fresh apps can be build on demand as well.
3rd Party Intergations

Odoo integrates with almost all 3rd Party Applications via API and gives a unique solution for each business.
Why Choose Odoo ERP/ OpenERP ?
Complete Package: It is the Most Complete Business Management Solution with almost 3000 Applications seamlessly integrated with each other. It is single software that addresses all your business needs under a single roof.
Enterprise-Wide Information Sharing: It offers Real time Information sharing among co-workers and with its robust access right protection; your business operations can accomplish complete automation.
Works on your Business Model: Odoo is very flexible, infact it has been designed to solve multipurpose business requirements keeping the raw nature of business in mind. It's easy to customize feature makes it a real gem in the industry.
Modular: Odoo ERP is a highly Modular ERP. You can anytime Upgrade or Downgrade with number of Modules you are working with.
Comprehensive: There are 3000 Apps to choose what you need and how you want to use.
Updates Regularly: Odoo regularly comes with new updates and keeps you updated with Latest Technology out there.
Low Cost Implementation: Odoo is an Open Source solution, so the overall cost is very less in comparison to other counterparts.
CRM
Track your leads, schedule meetings, convert to opportunities; quote your customers in short automate your lead handling process with this customizable CRM Module
Sales Management
Maintain Customer data; manage sales from leads to opportunity, from scheduling client meetings to receiving reminders, issuing Sales Quotation to generating Sales Order.
Invoicing
Create Invoices automatically from sales order, email invoices to clients in one click, register client payments integration with financial accounting, and generate sales reports.
Accounting
Complete Financial and Analytic Accounting for your organization, Import your Bank Statements and reconcile them. Prepare Payment Orders based on Supplier Invoices.
Point of Sale
Run your stores, Seamless Integration with Iphones, Ipads, Barcode Scanners, Printers, award Loyalty Points to your customers, Perfect solution for Restaurants and Retails Stores.
Voip Integration
Integration with Asterix Software for telephony services, Click2Dial feature from customer database, getting the partner/lead/employee corresponding to the calling party in one click.
Human Resource

Create Employee Database, manage your organization's hierarchy, manage departments and assign access rights, maintain staff attendance, leave and expense management.
Payroll Management
Generate Payslips, set Allowances-Deductions according to staff post, define salary structure, set salary rules, integrated with contracts and holidays and generate reports
E-Commerce/Website
Build your Websites/E-Commerce Sites fully integrated with ERP, Mobile friendly Responsive designs, Inline Editing features, ready to use SEO configuration.
Manufacturing Apps
Track Work Orders, manage Manufacturing Order, define Raw Materials for your finalised products, manage and schedule Bills of Materials with Calendar Integration.
Inventory Management
Generate Multiple Warehouses, multiple Locations; Maintain Stock at Multiple Locations, full Inventory traceability, Internal Stock Movement, Barcoding/QR-Code integration.
Project Management
Create Project Team, assign Work Tasks , customize Project Milestones , maintain Task Status, Invoice staff working hours , Internal Chats, Calendar Integration , Document transfers.
The foundation of a successful ERP System remains on how accurately it performs in real situations.
Odoo solutions are focused to enhance your Performance. Install Odoo
Tell us about your business
And we will provide you the best solution out there.
Contact us today and we will help build you your customised business accounting software to strengthen your grip over your business.
" They brought a unique level of creativity to our project. Our data is now accessible at all areas of our company without compromising our security. The solution they provided is safe, adaptable, and easy to handle."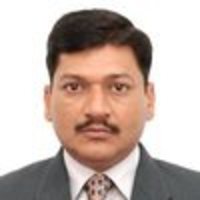 Mr Sanjeev Sharma
CEO & Founder, Trio Adhesives
"Hashcode Solutions is one of the most prepared companies in the open source area. Our experience with them has been delightfull."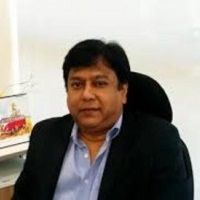 Mr Arvind Malkani
CEO & Founder, Bhartyas and Malkani
"I would highly recommend this company to those looking for ERPs."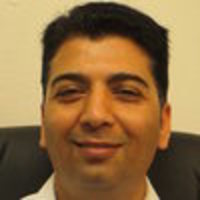 Mr Mayur J Patel
Owner, Mayur Electronics