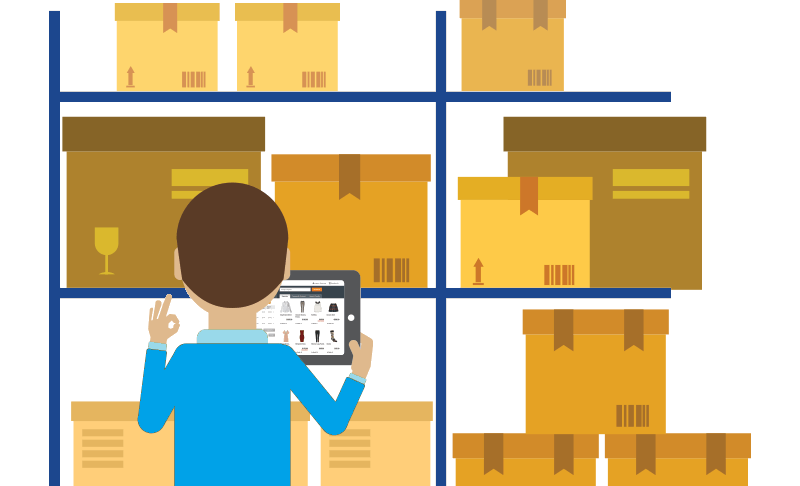 Inventory Management System
We know managing Inventory is a detail oriented part of your business. We therefore present Odoo's revolutionary Double Entry Inventory Management system.

Multiple Warehouses

Maintains Multiple Warehouses, Product Categories and Products. Records all Stock Moves and supports Product returns
Double Entry Inventory

The system follows double entry Inventory Management tracking for better traceability and detailed stock movement reports.
Products

Supports products by categories, Product Variants, Barcodes , Serial Numbers and QR codes and real time inventory updating.
Cloud Based Solution
Being a Cloud based solution, access it anywhere around the globe with internet, works offline as well.
Stock Traceability

The system tracks all stock moves. Stock can also be located as per Customers, Manufacturing or Warehouse Locations.
Shipping Management

Supports Incoming Shipments, Delivering from Stocks, Warehouse transfers, Drop Shipping and Cross Docking.
Automatic Tracking

System tracks all the movement of your inventory right from purchase, Pickings, Packing until the deliveries.
Low Stock Indication

You can set automatic indication for Low Stock for each inventory Item there is, can set Automated Ordering as well.
Real Time

Gives Multiple accesses within the system and updates stocks in real time for all the users.
Integrations
Integrates with all kinds of operations apps and 3rd party applications like CRM , Sales-Purchase Management and Accounting.
Browser Based

Works equally well on Desktops, Laptops, Touch Screens, Ipads and even Mobile devices with browsers .
Inventory Reports

From Daily Stock Movement Reports to Monthly, Quaterly and Annual Inventory Reports in almost any exportable formats.
This Inventory Management System comes with tons of features, powered by Odoo's suite of business applications, with features like Double Entry Inventory Management, real Time Stock Analysis, Tracking with Serial Numbers, Barcodes, QR Codes, Shipping Management, Low Stock Indications, there is no doubt it is the most complete systems out there.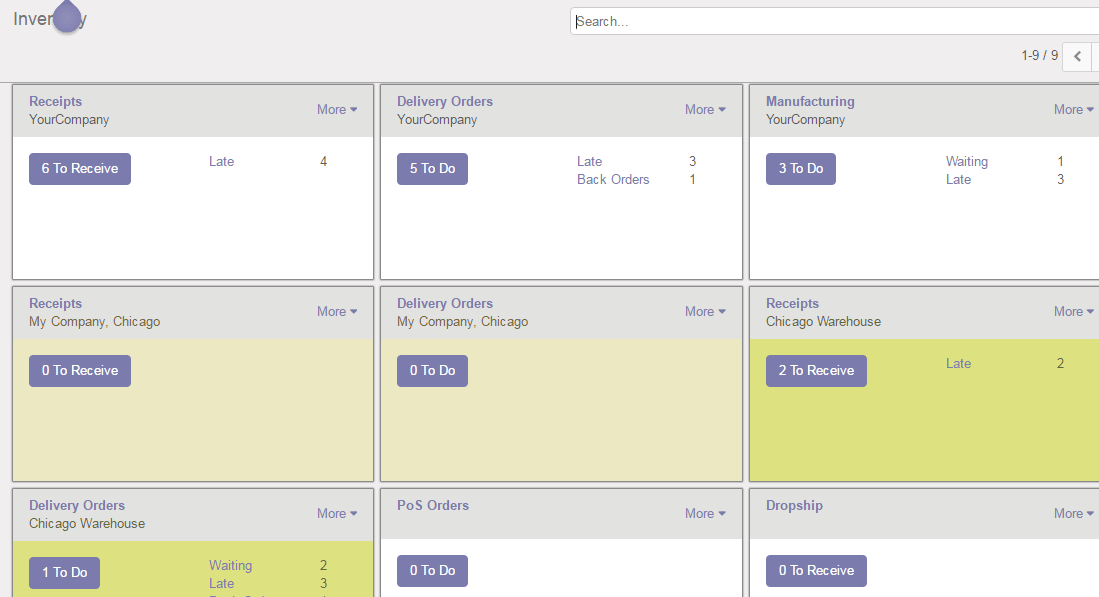 Experience Total Traceability
Trace your Stock with complete traceability right from the Purchases to warehouse entries to delivery centers and then Delivery to Customer's Location. Traces complete supply chain for you.
Integrates with all Business Operations
Seamlessly integrates with all other business oprations like CRM, Sales, Purchase, Accounting and Manufacturing ect.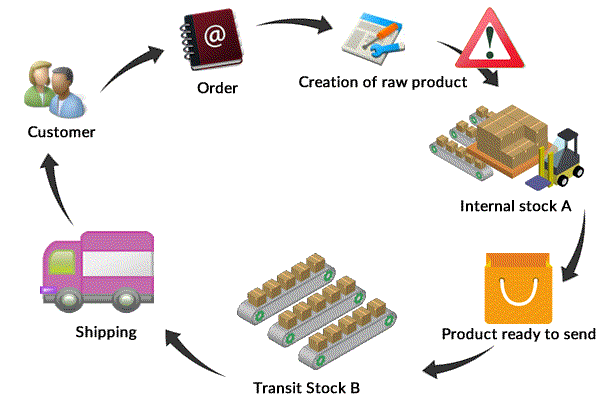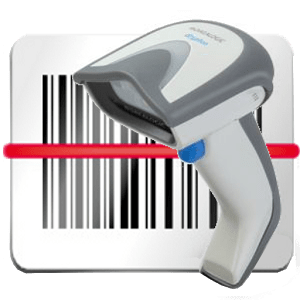 Supports all kinds of Hardwares
Our Inventory Management system supports all kinds of hardware, from Printers for Delivery Order printing to QRcode or Barcode Printers even scanners and Weighing Machines.
Detailed Inventory Analysis
Keep complete track of your inventory with these beautiful inventory reports - Dashboard Reports with Pie Charts , Bar graphs, Line Charts and much more. PDF or Excel Exports customized just to meet your exact needs.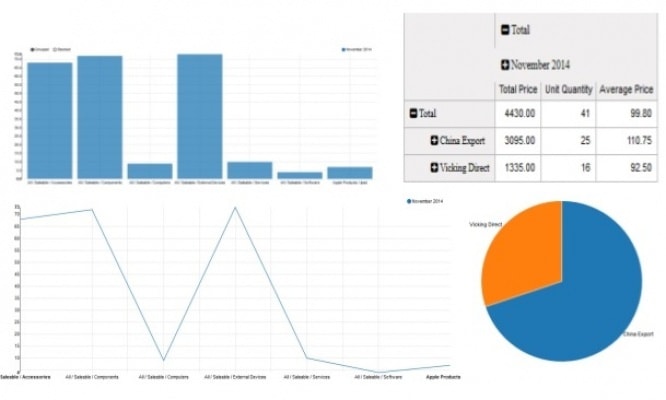 The complete Inventory Management solution working on the revolutionary Double Entry based Inventory computation.
Tell us about your business
And we will provide you the best solution out there.
Contact us today and we will help build you your customised business accounting software to strengthen your grip over your business.
" They brought a unique level of creativity to our project. Our data is now accessible at all areas of our company without compromising our security. The solution they provided is safe, adaptable, and easy to handle."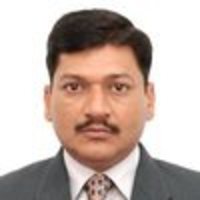 Mr Sanjeev Sharma
CEO & Founder, Trio Adhesives
"Hashcode Solutions is one of the most prepared companies in the open source area. Our experience with them has been delightfull."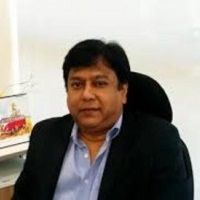 Mr Arvind Malkani
CEO & Founder, Bhartyas and Malkani
"I would highly recommend this company to those looking for ERPs."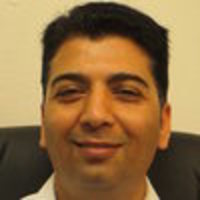 Mr Mayur J Patel
Owner, Mayur Electronics