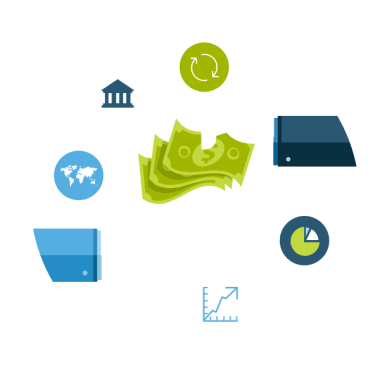 ERP Software Solutions
We provide one of the leading World-class Open source ERP software solutions, which are designed for small businesses and mid-sized companies.
Our ERP Software application supports the essential functions of your business processes and operations, effectively & efficiently. We provide one of the leading World-class Open source ERP software solutions along with endless customization, and Integration with the 3rd party-systems, which can deliver the business management software as per your need to build innovative business strategy.
We deliver results that help our clients achieve their business objectives. Our ERP software solutions are specifically tailored and customized for the requirement of your industry which includes a detailed overview of our client's business, it not only addresses the current requirements of your company but it also provides you with the opportunity of continually improving and refining your business processes.
Sale-Purchase Management
Complete Sales-Purchase Management for you to create Sales/Purchase Orders-Invoices, Manage Customers/Suppliers, Track Sale/Purchase-Records. Get paid for your services faster. Schedule  your meetings with clients with our Calendar Integration, Email-SMS Integration.
Customer Relationship Management
Turn your valuable 'potential customers' into 'loyal customers' with our Complete Customer Relationship Management. Manage your Leads, Business Opportunities, Quotations, Sales Orders, Reward your Sales-rep, Track Sales Report. Integrate your Warehouses, Finances.
Accounting Management Solutions
Complete Multi-Currency , Multi-User Financial Accounting Management with Double Entry Accounting. Manage your assets, expenses, budgets with our multi-level analytic accounting management.
Point of Sale Solutions
A super clean POS interface with no installation required to run online or offline on modern hardwares. Runs on Desktop, Laptop, Tablets. Integrates Barcode Scanner, Printers, Magnetic Card Readers. Integrated Inventory management.
Take advantage of most sorted HRMS Solution on board. Payroll Management Solutions, Attendances-Leave Management Solutions, Recruitment- Appraisal Management, HR-Expense Management Solutions, Seamless integration with ERP/CRM setup.
We cater a range of Business Solution requirements for our clients. Feel free to get in touch.
Tell us about your business
And we will provide you the best solution out there.
Contact us today and get instant solutions to your ERP Software Business requirements.
" They brought a unique level of creativity to our project. Our data is now accessible at all areas of our company without compromising our security. The solution they provided is safe, adaptable, and easy to handle."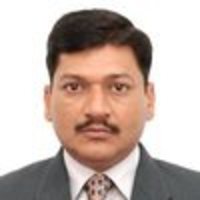 Mr Sanjeev Sharma
CEO & Founder, Trio Adhesives
"Hashcode Solutions is one of the most prepared companies in the open source area. Our experience with them has been delightfull."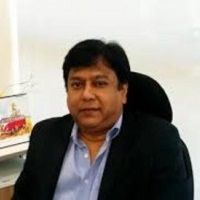 Mr Arvind Malkani
CEO & Founder, Bhartyas and Malkani
"I would highly recommend this company to those looking for ERPs."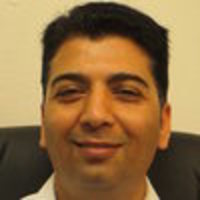 Mr Mayur J Patel
Owner, Mayur Electronics